Culture
Cinemas
Lidická St. 2110, www.kinokotva.cz
Tickets cost from 80 to 110 CZK, 3D films cost from 140 to 150 CZK. The box office opens 1 hour before show time. Price reductions are available with an ISIC card.
Čtyři Dvory Shopping Centre, Milady Horákové St. 1498, http://cinestar.cz/ceske-budejovice/
If you present Student ID card you will get student price (129 CZK 2D, 169 CZK 3D), You can purchase also discount Cinestar Club card (60 CZK/year) and you will get everytime 20 CZK of ticket price,
Theatres
SUD – Student University Theatre
Hroznová St. 8, above the Vídeňská café, www.divadlo-sud.cz
Most of the implementation team consists of students of the Faculty of Theology and the Pedagogical Faculty. They organize literary evenings with poetry readings, lectures and discussions with interesting people and amateur theatre plays.
In SUD there are also exhibitions of photography, paintings…
South Bohemian Theatre is professional four ensemble theatre, consisting of opera, ballet, drama and puppet show. Theatre uses three stages: Main building on the river bank Malse, Dr. Stejskala St. 19, (drama, small operas), Cultural house Metropol , Senovážné nám. 2, (opera, ballet), Small Theatre, Hradební St. 18, (puppet show, studio-drama). South Bohemian Theatre is famous for its open air Revolving Theatre, based in the chateau gardens in the historical town of Cesky Krumlov.
 Museums, galleries
Gallery "V Síti" and "U Housliček"
In Biology center in campus. Exhibitions of wildlife, nature and documentary photography.
Dukelská St. 1, www.muzeumcb.cz
Offers exhibitions, lectures, concerts and walks. Due to a reconstruction, the historical building of the South Bohemian Museum is temporarily closed, see websites above.
Museum of Horse Railway
Mánesova St. 10
A permanent exhibition of the Museum of South Bohemia commemorates the oldest railway in Europe, which led from Linz to České Budějovice.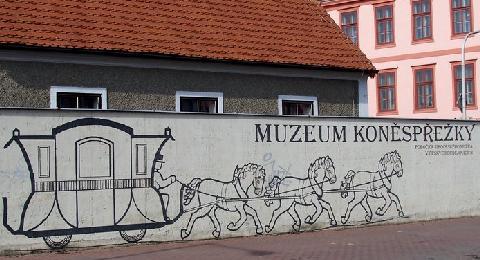 Observatory and planetarium
Zátkovo nábřeží St. 4, http://www.hvezdarnacb.cz/
Observatory and planetarium České Budějovice is situated approximately 300 metres from the Premysl Otakar II. Square, in the park at the confluence of the river Vltava and Malse. The observatory in České Budějovice was opened in 1937 as the second oldest public observatory in Bohemia.
Karoliny Světlé St. 4, http://www.budejovickybudvar.cz/en/index.html
Budweiser Budvar continues in a 750 year-old tradition of brewing in České Budějovice. ISC organizes excursions to this brewery each semester.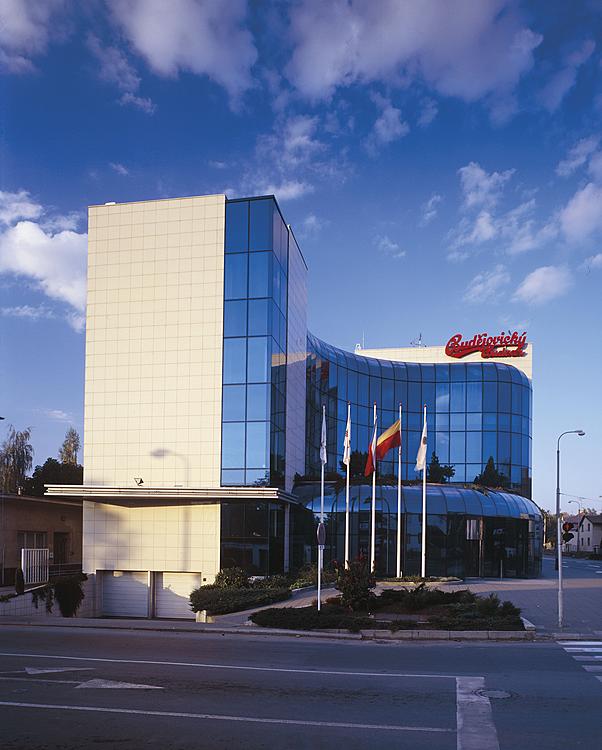 An overview of city's culture can be found here.
Leisure time activities around České Budějovice
At these websites you can find information about interesting places around the city, how to get there, where to find information centres in the South Bohemia region, where to buy maps, etc.
It is better to discover České Budějovice and its surroundings by bike rather than by car or public transport. There is a thick net of cycle routes in the South Bohemia region marked in maps. The cycle routes will lead you through amazing countryside and you don't even need to be trained in biking.
You can use the rental service even if you decide to discover the beautiful  nature of South Bohemia on the waves of the Vltava River. The rental service has a branch in Zlatá Koruna, there you can lent a boat and return it in České Budějovice. Another popular route for beginners leads from Vyšší Brod to Boršov nad Vltavou. Other rivers for canoeing in South Bohemia are the Otava, Lužnice or Malše.
In winter you can try either cross-country skiing or downhill skiing. The mountain area of Šumava is about two hours away from České Budějovice and you can do both there. The current condition of cross-country skiing routes can be found on here. The skiing centres of Kramolín and Zadov are well known. High quality skiing is also possible in the Austrian Alps.
There are many interesting places, mostly towns to visit in the South Bohemia region, but there are a few places you should really get to know. We recommend some of them.
Information about region of South Bohemia can be found here.
Interesting sights around České Budějovice
– UNESCO world heritage site, the second largest castle complex in Central Europe (next to the Prague Castle), gardens, bears, Egon Schiele Art Centrum, International Art Gallery, 7 museums and 4 galleries, many art shops, 5 music festivals, theatre festivals, a unique revolving auditorium
– the State chateau of Hluboká, a fairy-tale residence originally founded as a guarding castle in the mid 13th century by the Kings of Bohemia, remodelled in the neo-Gothic style, representation rooms, private apartments, the castle kitchen, scenic park, only 12km from České Budějovice
– a unique system of fishponds and artificial canals in the UNESCO list,protected countryside CHKO Třeboňsko, historical downtown with a renaissance castle, a gothic monastery, renaissance and baroque houses in the square and a large fishpond – The Svet Pond, peaty spa, brewery, Swarzenberg Tomb
– historical site in the UNESCO list, rustic baroque architecture, rustic festival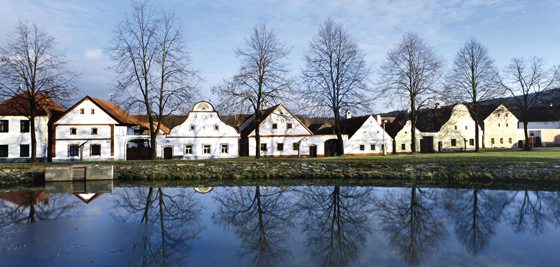 – important town in Czech history, the Hussite city- The Hussite Museum and Zizka Square dominated by a monument, labyrinth of tunnels under the houses and streets in the centre, lake Jordán, Baroque Church of Klokoty with alley, botanical garden, geological exposition, ZOO Tábor-Větrovy
– state castle and chateau, a unique Rondel musical pavilion, Menhart´s Tower with Black Kitchen, Vajgar pont, many sacral monuments, Trinity Sculpture, a unique Narrow-gauge Railway
– founded on the River Otava by Czech kings in the 13th century, the oldest bridge in Bohemia, Prácheň Museum in the castle, Malt house, Gothic moat, The deanery church with its 70-metre tower open to the public on request, Municipal hydropower station, The municipal island, rich cultural programme, many festivals, sand sculptures every year from second half of May
– situated in the picturesque countryside over the river Lužnice, castle complex, monastery, The Bechyne Rainbow – the ferroconcrete bridge over the Lužnice river
-surrounded by a water moat and closed in by a rectangular garden, the newly installed exhibition focuses on the residence of the last two Rožmberk rulers
– red chateau surrounded with the lake, was reconstructed in Romantic Neogothic style, authentic furnishings